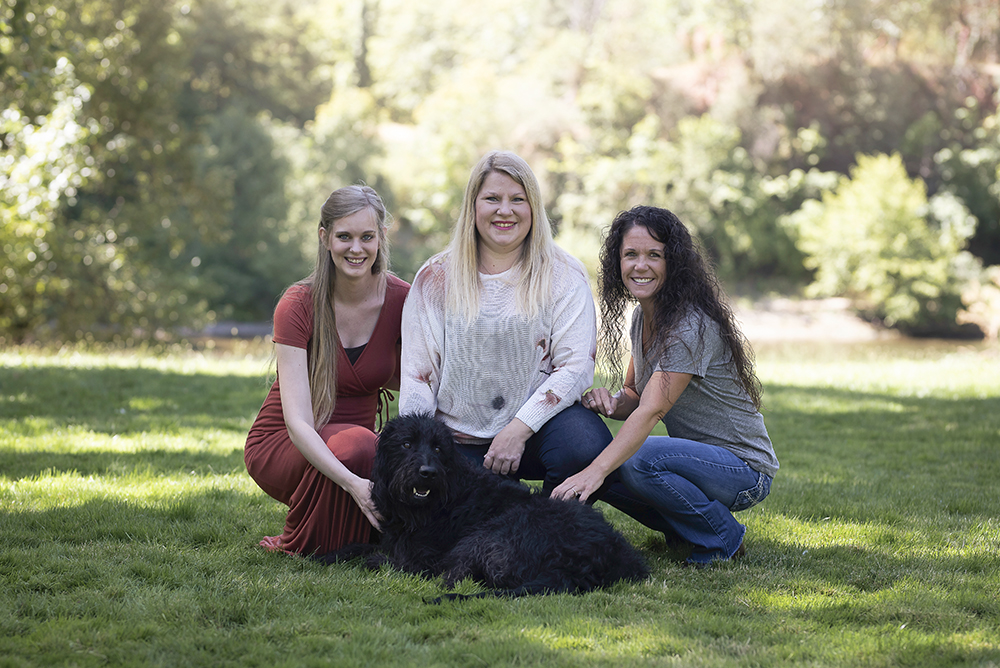 At Anne Mikael, we provide a professional and yet personal experience from beginning to end. We love putting our skills to work by showcasing beautiful homes and making your life as a realtor easier!
Anne Turner
CEO, Photographer, Drone Pilot
Anne was raised in Grants Pass and has loved being a part of the community for over 30 years. She has had a love of photography since she was a little girl, always with a camera in hand. Her photography career has included weddings and portraits, but now she's happily settled into her niche of specializing in real estate photography. She loves how each home has its own story to tell and the challenge of sharing that story with prospective buyers.

In her spare time Anne enjoys raising dogs, exploring the Oregon outdoors, and spending time with friends and family.
Sabrina Doane
Office Manager, Scheduler
​ Sabrina, born and raised in Grants Pass, values communication and organization. These skills are put to invaluable use with Anne Mikael LLC as she schedules all our real estate work and takes care of invoicing. She keeps things running smoothly and efficiently for the team and even more importantly for our clients. Sabrina loves the challenge and enjoys working with her team.

In her spare time Sabrina enjoys spending time with family & friends, riding horses, gardening, and camping.

Ariel Kostrna
Video Editor, Webmaster
Ariel started working with video in 2006 when she edited her own full-length film. Drone footage is one of her favorite things to work with since it's so beautiful. She enjoys creating videos of each unique property.
In 2020, Ariel was delighted to bring another skill to the team as webmaster. She creates our Property Marketing Pages and handles all of the website tech.

In her spare time Ariel enjoys theater, music, writing, and taking care of the two tiny people she birthed.